Huari - Chancay Painted Textiles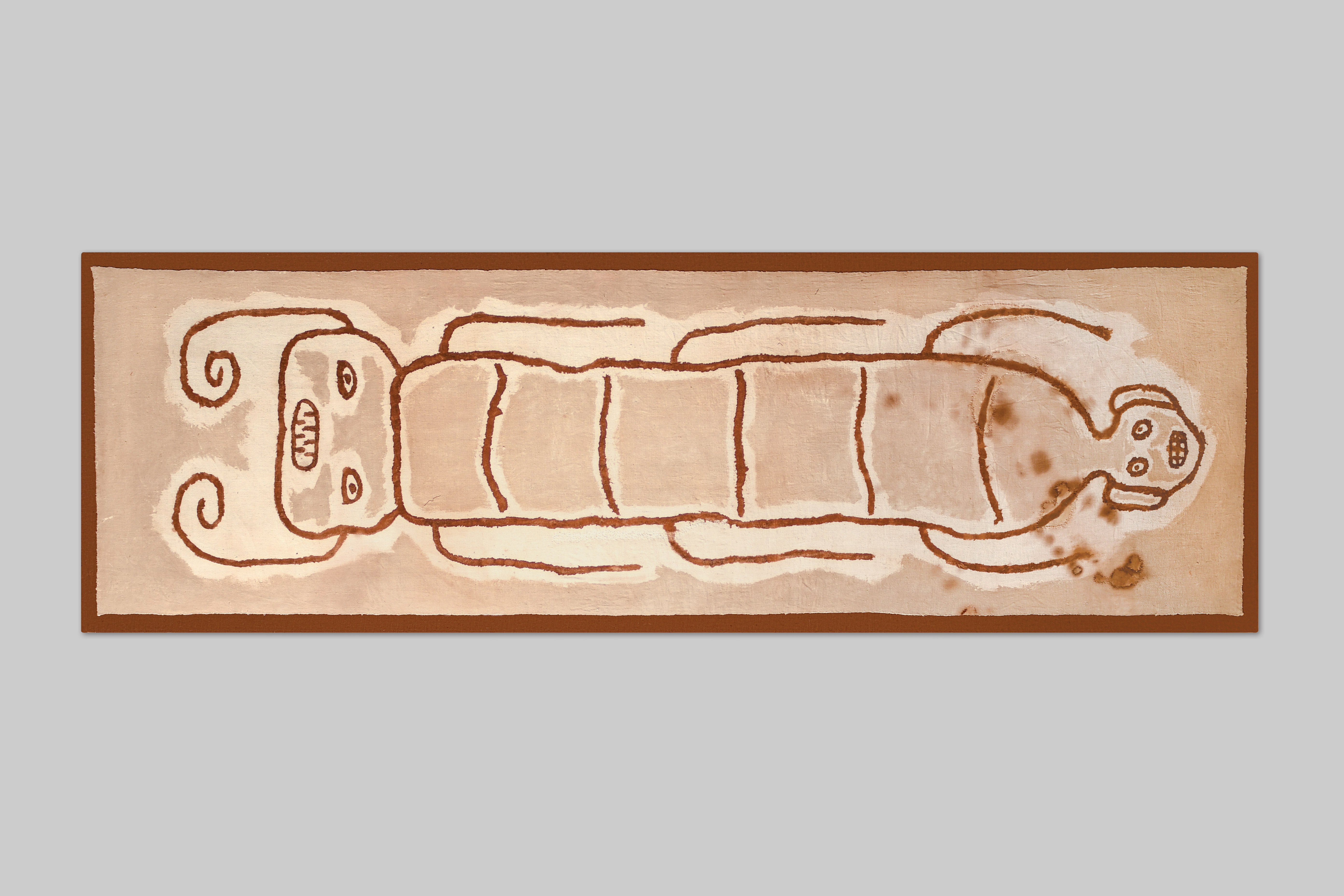 Pachacamac Janus Headed Painted Textile, c.1200 AD
Pachacamac culture, size
Pigment on camelid fibres
PH0204
The ancient Andean artists were masters of comedy, perhaps divine comedy, which is epitomised in painted textiles from the Huari/Chancay culture. The practice of painted textiles has transformed into the abundant sense of humour with its free-of-perspective figurative rendering in the most delightful and child- like manner.

Many anthropomorphic rendering found in painted textiles, such as the two arms up-raised figures or the Janus headed centipedes are a continuation from the icon "the Ocucaje object" of the Ocucaje culture in 100 BC.

However, its method of execution--painted pigment on cotton--allows a rather freestyle and celebratory manner of representation that is typical of the cultures. The decorative elements surrounded the figures might refer to a diversity of patterns found in woven textiles in the pre-Columbian period.

The beauty and originality of Chancay painted textiles also resonates greatly with the masterpieces in 20th centuries. Notably, European modernists such as Joan Miro, Paul Klee, and the Albers were familiar to these collections.

Similar examples could be found in the study collection of Anni Albers, an instrumental figure in the development of Bauhaus, American modernism and Fiber Arts throughout the 20th century. Anni made several trips to Mexico and Peru during her professorship in Black Mountain College, and helped built some of the most important Pre-Columbian collections in the U.S., such as the Harriet Engelhardt Collection in the 1950s, and the Josef and Anni Albers collection.

(Image:888)
Huari Painted Textile, c.800 AD
Huari culture, 140 x 140 cm
Pigment on camelid fibres
PH0184