Chancay textiles are extraordinarily varied and are almost without exception executed in a virtuoso manner. From gauzes and openwork embroidery to painted plain weave and tapestry, the most challenging avenues were explored. Openwork, ultimately derived from the ancient coastal fishing tradition of net making, reached new heights of lacy intricacy. On most gauze and openwork cloths, only the weaver could see the motifs during their creation because the threads pulled together when not under the tension of the loom. Hence, when the weaver removed the finished textile from the loom, its designs became illegible, especially if the piece was folded as in headcloths for women. This exemplifies the Andean values placed on essence over appearance.

Here we present a stupendous and immaculately preserved white openwork gauze weave with a repeating stylised human figures within square blocks.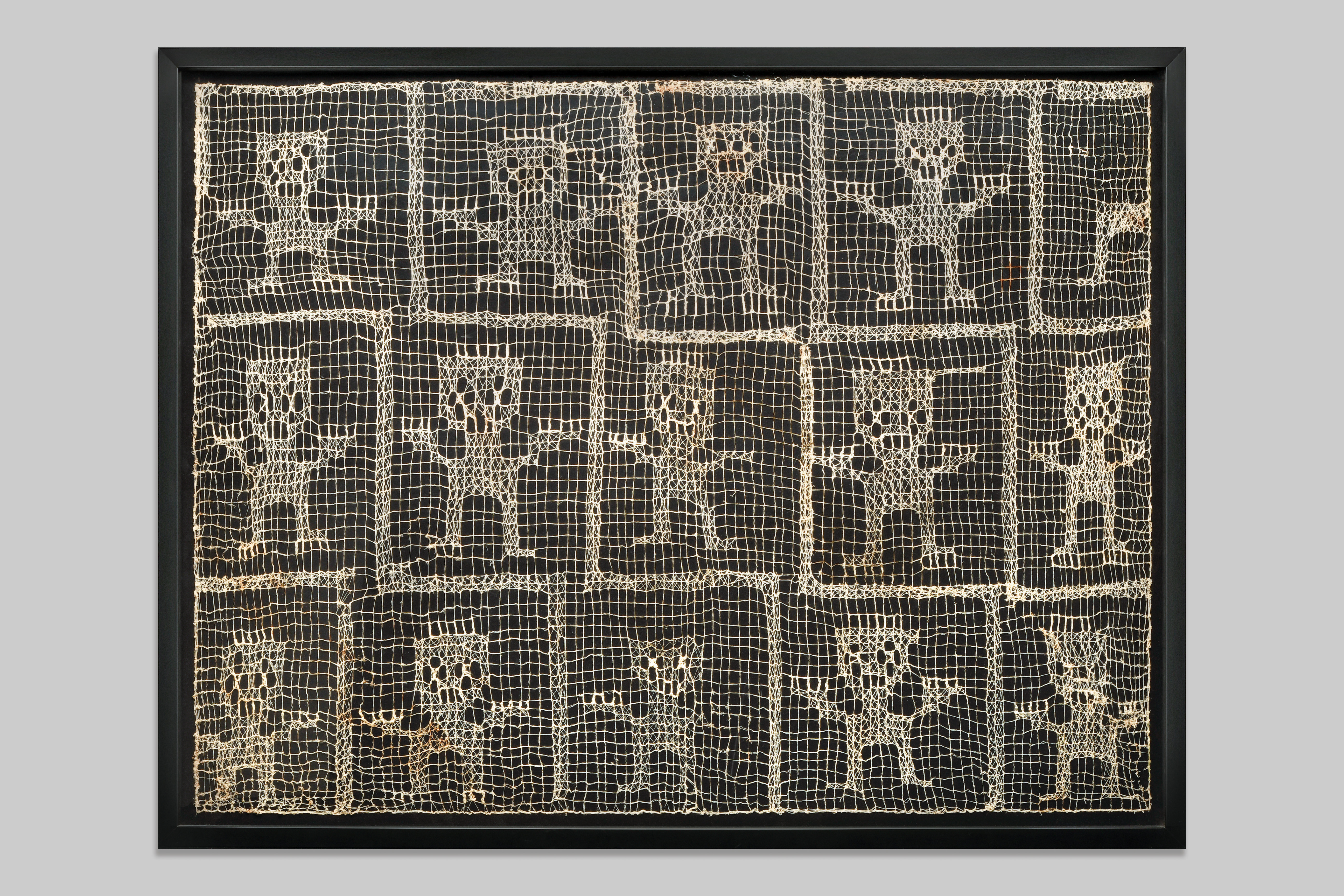 Chancay Gauze Weave Headcloth with 14 Anthropomorphic Figures , c.1000 AD
Chancay culture, 78 x 98 cm
Camelid fibres
PH0185
Chancay Lace Headcloth in Minimalist Style , c.1000 AD
Chancay culture, 88 x 88 cm
Camelid fibres
PH0305
This piece has, in particular, inspired a series of Agnes Martin's works, such as "'Geometry replaces nature, or becomes a different kind of nature' ...Friendship(1963)", as Martin herself is an avid collection of Pre-columbian minimalist textile in the Bay area.