Nazca-Huari Feather Textiles
Feathers were a rare and valued commodity imported from the Amazonian basin into the Pacific coastal regions. The journey in those times to collect the bundles from the forest tribes was not only arduous but also perilous. Such feathers being a great luxury were only worn by the dignitaries, priests, and warlords as symbols of status and power.
Large Feather Panel, c. 600 AD
Huari culture, size
Camelid fibres, feathers
PH0163
From an aesthetic point of View, Andean feathers works speak more eloquently for themselves than a thousand words. It should, however, be pointed out that their sacredness was not a function of their rarity but rather, by association with the Celestial messenger, the Condor—Eagle, the wearer shared the supernatural powers of this divine intercessor, guide of the souls to the mystical realm of light.

Its timeless artistic quality also attracted the attention of numerous creative thinkers, from the Albers of the Bauhaus school, Max Ernst and Dorothea of the Surrealist movement, to contemporary artists such as Damien Hirst, Bruce Chatwin, just to name a few.

(Image: "Confluences," (2009), published Paul Hughes Fine Arts, p72~73)


For this year's Frieze Online Viewing Room, we bring together a selection of museum quality textiles in a variety of styles, truly revealing the versatile technicality and complex symbolism of the Pre-Columbian cultures.
Large Feather Tunics in Abstact Style, c.200 AD
Nazca culture, 180 x 130 cm
Camelid fibres, feathers
PH0174
Small Nazca Feather Panel in Abstract Style Nazca culture, c.500 AD
Size
PH0212
Small Nazca Feather Panel in Abstract Style Nazca culture, c.500 AD
Size
PH0213
Small Nazca Feather Panel in Abstract Style Nazca culture, c.500 AD
Size
PH0218
Nazca Mini Effigy Feather Tunic
Nazca culture, c.500 AD 40x 30 cm, camelid fibres and feathers
PH0222
Small Feather Coca Bag in Abstract Style Nazca culture, c.500 AD 28 x 25 cm, camelid fibres and feathers
PH0220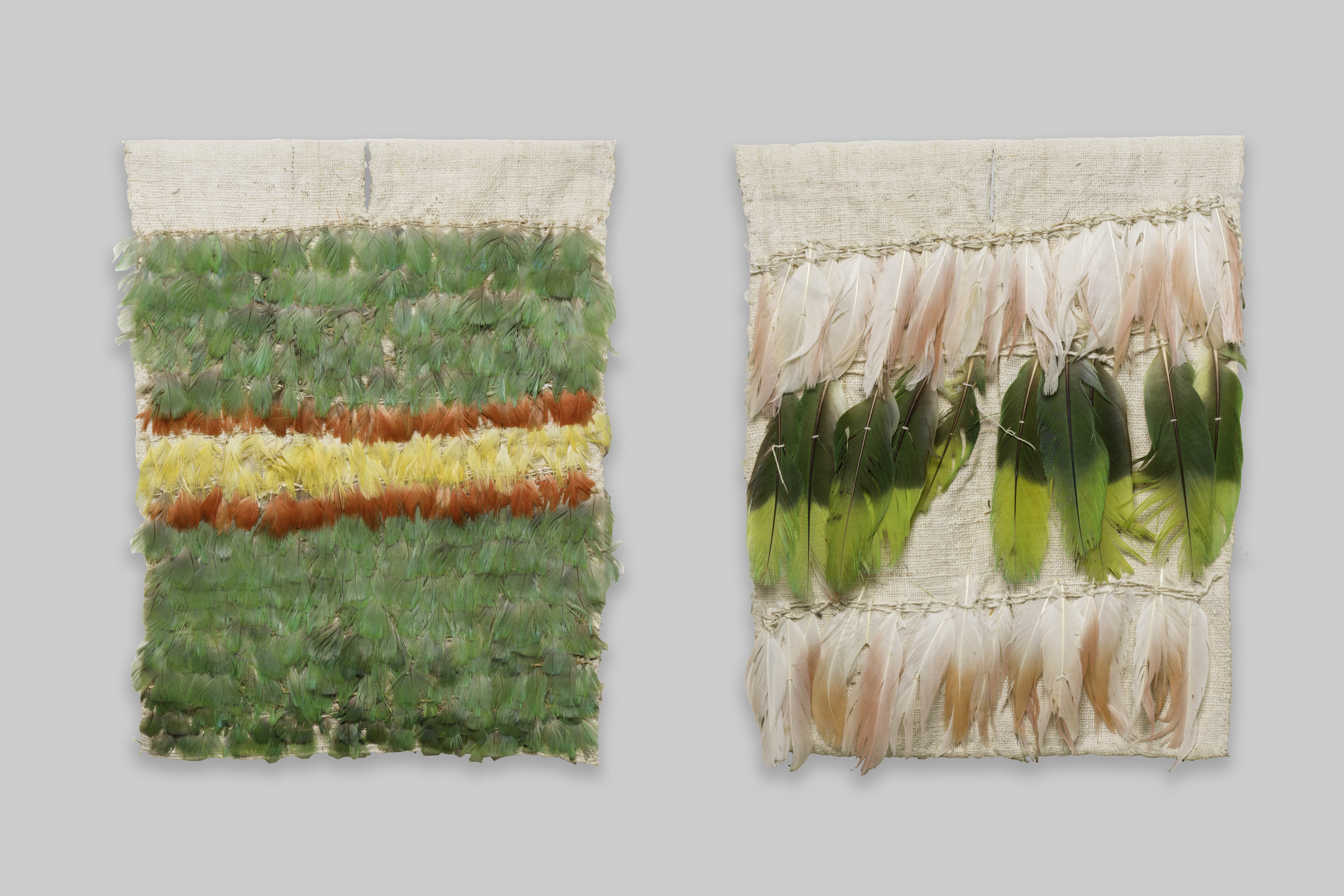 Huari Feather Mini Tunic in Geometric Style Nazca culture, c.500 AD 39 x 35 cm, camelid fibres and feathers
PH0207